Traditionally, of all the many types of stone (including onyx, granite, and cast stone), the most popular stone mantels are marble fireplaces and limestone fireplaces.
The following compares and contrasts limestone and marble fireplace designs.
Material – The term marble is loosely applied to any limestone or dolomite that takes a good polish  and is otherwise suitable as a building or ornamental stone. Geologically, marble is the metamorphic form of calcium carbonate.

Finish – Marble fireplaces will usually have a polished finish.

Size – Marble fireplaces are usually rather small.

Style – Marble fireplaces are typically quite ornamental

Construction – A marble fireplace mantel is usually composed of several flat pieces, about one inch thick, which are pieced together. Therefore, Marble fireplaces are usually hollow (see photos below).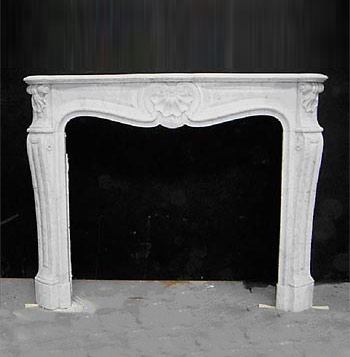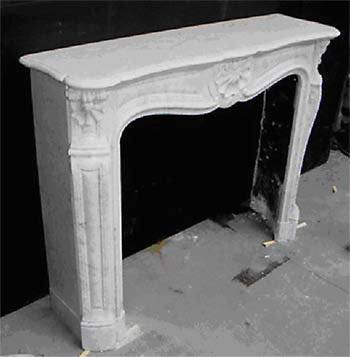 Material – Limestone is a naturally occurring sedimentary mineral consisting chiefly of calcium carbonate, and is commonly used for building and ornamental stonework

Finish – Limestone fireplace mantels usually have a honed finish (smooth, but not polished like marble fireplaces).

Size – Limestone mantels are sometimes small, but are generally larger than marble fireplaces. Sometimes they are quite massive.

Style – Limestone mantels range in style from simple, classic designs to very ornate designs.

Construction – Limestone mantels are made from solid stone. Therefore, larger mantels may be quite heavy. Some of our limestone mantel designs weigh over 2,000 pounds!